Wider Community
Elder Class children joined with the community of pyramid Church school's to celebrate our Year 5's. Each year, all the schools come together to celebrate our Leaver's as they Branch into the Future. It is a time for celebration and song!
Road Safety Week
This year we took part in Road Safety Week to highlight safe travel for all our pupils walking to school. Our pupils wore their Hi Vis Jackets to ensure they were safe and seen on the busy Barnsley Road.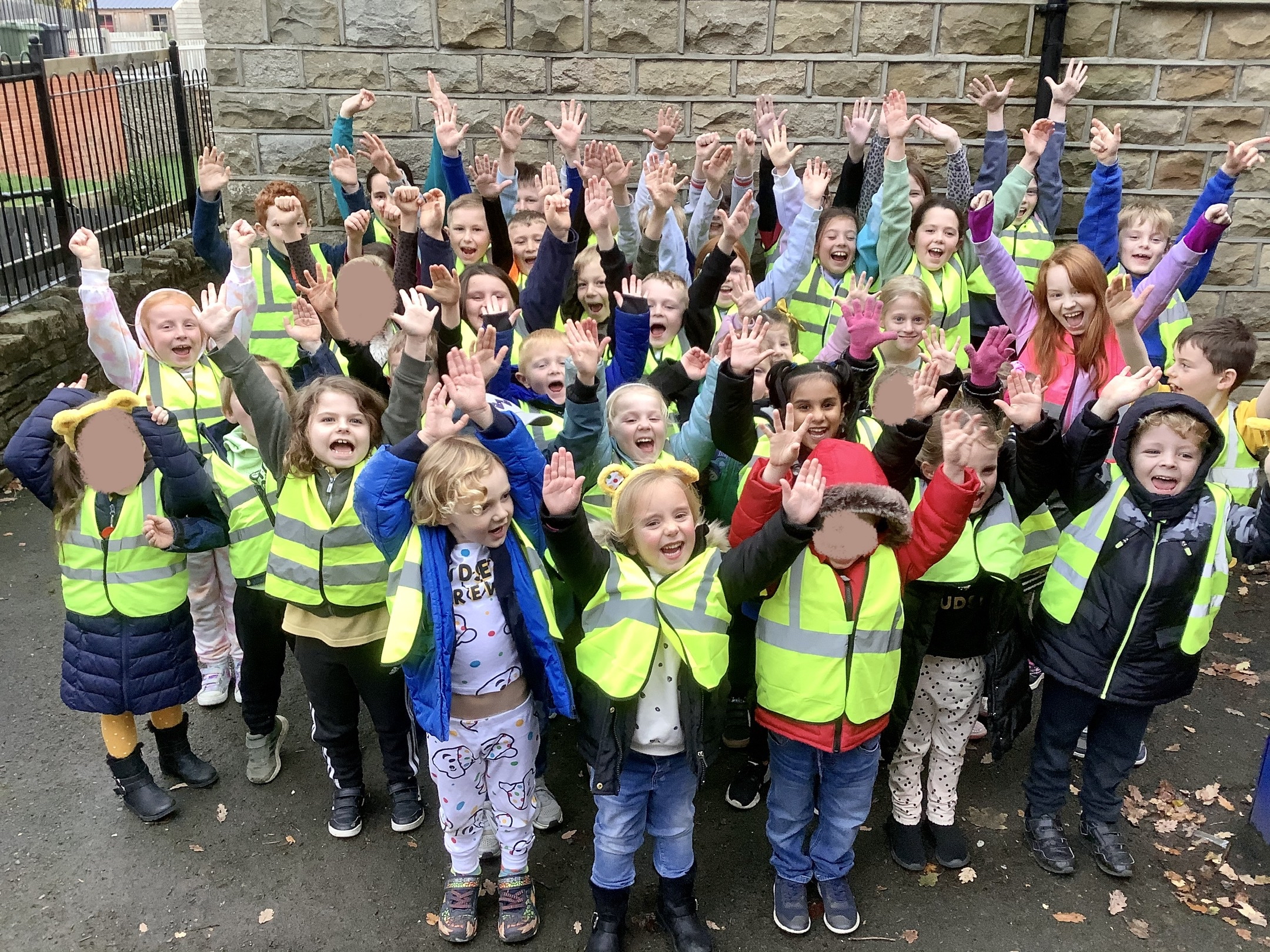 Sycamore Class visit to the Gurdwara
The children in Sycmamore Class visit the Gurdwara to understand more about different religions that make up our community. We had a fantastic time and got to taste some of the different foods. The children learnt that places of worship can be very different and that the Gurdwara is a very special place to Sikhs.
Community Photo Competition
The children were asked to submit a photo that captured their feeling of our community. The competition was run by FoF and was judged by a local professional photographer Michelle Howell. Michelle was very honoured to be asked and said that it was an extremely hard task to do. Michelle also commented that "it became obvious to me that to the children, community means friendship and beautiful surroundings in our village. Michelle was asked to choose 6 photos. All prizes were donated from people within our local community.
1st place Isobel with her image of the sheep behind the wall. - £30 Sun Inn Voucher
2nd place Finley D with the Friendship image. - £30 Book voucher
3rd place Shea - How lovely that she met a new friend in lockdown. - Breakfast voucher for Lucy's Cabin
Highly Commended Isabella R - Framed print by Michelle, Dylan K - Baked by Becci Buns and Thomas Wood - MOT.
You can view the photos below.
Barratt Homes
In conjunction with Barratt Homes and the RSPB, the children created some excellent little bird houses which will be placed around the woodland area. The bird boxes were generously donated by Barratt Homes are hoping to provide pupils with the chance to engage further with wildlife in our community. . The children did this with Mrs Morris as part of their outdoor learning sessions.